Heavens Disciples M C







About Us:
We are
clean
and
sober
bikers, in
recovery
from alcohol and or drugs or both. We are committed brothers and sisters too the motorcycle community..... We truly believe in the biker community..... And in riding and living life, clean and sober
To belong to our organization, you must be free of Alcohol and drugs, for one year (one ay at a time) and have and ride a motorcycle.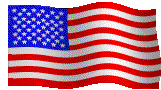 Support your local "Heavens Disciples"
"Live To Ride, Ride To Live Clean & Sober"