Heavens Disciples M C







Mission :
Our mission is to aid and support the motorcycle community and to assist our brother and sisters in there recovery from alcohol and drugs. We support where and whenever possible. Credible causes receive our full support. Although we support most organizations, it is our policy not to become involved in their organizations politics.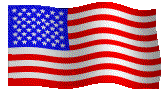 Support your local "Heavens Disciples"
"Live To Ride, Ride To Live Clean & Sober"